Movers (A1)
Bienvenido a tu plataforma de cursos Online
Monday 13th April 2020
MEMORY GAME
Guys here you have a memory game. You have to remember the order. READY?
GOOD LUCK.
PINCHA
AQUÍ
READING
Read the text in page 56 and 57. Then do the exercise number 2 in page 56. Choose a title for the text.
Movers (A1)
NEW VERBS
LETTER "K" AND "L", copy and STUDY all of them:
Know    Knew    Known   CONOCER
Learn    Learnt   Learnt   APRENDER
Leave    Left       Left       DEJAR 
Let         Let        Let        DEJAR 
Lie         Lay        Lain      MENTIR
Lose      Lost       Lost      PERDER
Monday 30th March 2020
Movers (A1)
Monday 30th March 2020
READING
Hello
Open your book on page 52. You have a text in activity 8 "READING". Then you have to do the activity 10 on the same page and activity 11 on page 53.
En el examen el reading no fue muy bien y por eso tenemos que reforzar esta destreza chic@s.
NEW VERBS
Verbs with letter "H". Remember to translate in the book and STUDY ALL OF THEM.
HAVE   HAD    HAD           TENER
HIDE    HID    HIDDEN   ESCONDER
HIT       HIT      HIT           GOLPEAR
HOLD   HELD  HELD       SOSTENER
HURT   HURT   HURT        HERIR
RIDDLE (ADIVINANZA)
If a red house is made of red bricks, and a yellow house is made of yellow bricks, what is a greenhouse made of????
A GREENHOUSE IS MADE OF ¿…………………………..?
DANGER?: "greenhouse" is not the same as "a green house".
READING
Open your book on page 51, activity 6 "Read and say which picture corresponds to each text".
Se trata de leer y escribir que texto corresponde a cada imagen, por ejemplo: "2.A"
Algunas palabras que debéis saber y apuntar en el cuaderno son:
HAT— GORRO
SCARF—BUFANDA
SHOES—ZAPATOS
BOUNCE— REBOTAR/BRINCAR
RUBBER—CAUCHO/GOMA
GRAMMAR
The grammar is very easy in this Unit. So here you have it.
Para decir que algo "está hecho de…" en inglés se utiliza "is/are made of…"
Lo único que debemos saber es si la palabra de la que vamos a hablar es plural o singular.
Para palabras en SINGULAR usaremos: "IS MADE OF…"
Para palabras en PLURAL usaremos: "ARE MADE OF…"
COPY THIS IN YOUR NOTEBOOK (copia esto en tu cuaderno):
SINGULAR: "IS MADE OF…"  Example:  THIS BOTTLE IS MADE OF PLASTIC. (Esta botella está hecha de plástico.)
PLURAL: "ARE MADE OF…"  Example: PENCILS ARE MADE OF WOOD. (Los lapices están hechos de madera.)      
You have three examples in the box in page 50. Tenéis tres ejemplos en la la cajita de la página 50.
HACED EL EJERCICIO 3 DE LA PÁGINA 50.
TODOS LOS EJERCICIOS QUE SE PROPONEN SE CORREGIRÁN EN CLASE CUANDO VOLVAMOS.
GUESS THE SOUND GAME
Well you have to guess the sounds. Some of them are materials that we have in the Unit 5. GOOD LUCK!
Bueno ahora tenéis que adivinar los sonidos. Algunos de ellos son materiales que aparecen en la Unidad 5. BUENA SUERTE!
PAST SIMPLE
Copy and do this exercise in your notebook. Use the past simple tense.
1) They ____________(watch) TV last night.
2) Priscila ____________(talk) to her friends all day.
3) We ____________(fly) to the USA on a great airplane.
4) Chris ____________(find) a ten-dollar bill.
5)The teacher ____________(bring) the exams.
NEW VERBS
Page 101
: Translate (Traducir) all the the verbs with letter
"G"
.
GET  GOT  GOT

       OBTENER/CONSEGUIR

GIVE  GAVE  GIVEN

    DAR

GO  WENT  GONE

     IR

GROW  GREW  GROWN

  CRECER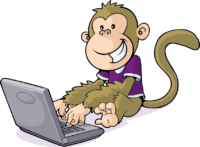 HERE YOU HAVE A SHORT FILM FOR THESE DAYS. IT´S SO FUNNY.
Copy in your notebook the new vocabulary. It´s in page 52 (Unit: 5, under the text):

Copia en tu cuaderno el nuevo vocabulario. Está en la página 52 (Unidad 5: debajo del texto).

WOOD— MADERA 
GOLD— ORO 
GLASS— CRISTAL 
CARD— CARTÓN 
PAPER— PAPEL 
WOOL— LANA 
METAL— METAL 
SILVER— PLATA 
PLASTIC —PLÁSTICO 

CAN YOY FIND ANOTHER MATERIAL IN YOUR BOOK? IF YOU FIND IT, TRY TO TRANSLATE IT.

¿PUEDES ENCONTRAR OTRO MATERIAL EN EL LIBRO? SI LO HACES INTENTA TRADUCIRLO.

Remember that you have to know the list that it´s in page 101.? You have to study the verbs that we translate in the class. ("be"-"eat") Copy the new traductions.

 

 

Los verbos de la letra "F" se traducen así y también podéis empezar a aprenderlos, copiadlos a lápiz como hacemos siempre:

 

FALL       FELL      FALLEN      CAER
FEEL      FELT        FELT         SENTIR
FIND     FOUND    FOUND       ENCONTRAR
FLY        FLEW       FLOWN      VOLAR
FORGET   FORGOT  FORGOTTEN  OLVIDAR

AQUÍ TENÉIS UNA FICHA DE PAST SIMPLE, solo debéis usar el verbo TO BE en pasado. It´s so easy, so remember: WAS: I, HE, SHE OR IT /// WERE: YOU, WE, YOU, THEY.

NEGATIVA: WASN´T /// WEREN´T

 

COMPLETE THE SENTENCE WITH PAST CONTINUOUS?:

Recordad: WAS (I, HE, SHE , IT) or WERE (YOU, WE, YOU, THEY) + VERB+ING
(WE USE PAST CONTINUOUS AFTER "WHEN")

1) I saw you when you ……..  ………… (drive) your car.

2) When we …….. …………… (watch) TV the phone rang.

3) When you …… …………. (eat) the postman called.

4) My phone rang when I ……  ……….. (take) a shower.

5) What …… we……….. (do) yesterday at 10.00?